You deserve to get that flawless look in the comfort of your own home.

Nyuair offers a health friendly alternative for hair drying.
We use the latest technology to provide an eco friendly ceramic heating element, as opposed to other standard hair dryers that have a coil-heating element.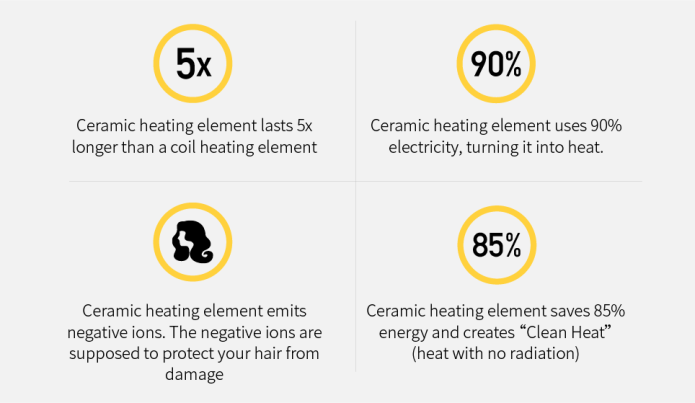 Nyuair adopts the low-power heating element that is made of ceramic to greatly reduce the radiation to almost none, which can lower the probability of the body becoming acidic, especially for pregnant women and children.


The unique comb-design head is the ultimate solution for extreme heat that causes hair damage.
The hair is dried on the surface first with a traditional hair dryer, which could result in overheating because the temperature would keep building up on the surface; with the unique comb-design head however, the airflow will be distributed evenly from the sides of the bristles into every string of hair to protect the natural shine.

The AI sensor automatically adjusts the heating power and wind force based on your current surroundings.


Swappable Hairdryer Head Attachments
You will not only get the unique comb-design head that will extend into the hair to ensure the airflow fully covers each string of hair but also two extra swappable attachments to meet different hair styling needs.